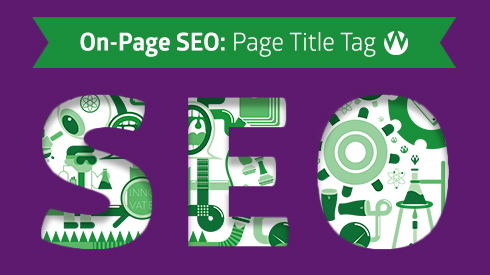 Well, in regards to
On-Page SEO
. Everything is in a
title
Keywords Placement:
Make sure your main keyword is at the very beginning of the title. If not the

1st word

, then

2 words

into the title.
Title Length:
You don't want to make keywords too long. I don't go more than 30 characters, but you can go between 40 to 45 characters.
Why? because we want to make google happy 
:)
Google only shows a certain number of characters in the search results and you want everything you write to be seen and understood right?
Some Components to consider:
Add Data. Numbers. How will this post help the reader make more money, make better garlic bread, impress their mother ­in­ law.
Use colons 
(:) to separate ideas
Use brackets () to add extra info, a bonus, a secret, you can also add descriptive words like:
The Best Garlic Press
(Stainless Steel & Rubber Grip)
These make the title more attractive but they are not necessary. Just make sure you aren't stuffing your titles with keywords.
Meta descriptions:
Meta descriptions are also important. They are a 160 character sales pitch for your page within search results. So, make each one as unique and persuasive as possible
Permalinks:
They should be very short. In fact, they should only be the main keyword(2 to 3 words). If my main keyword has a

longtail keyword

that with a length of 4 words, I'd make that the permalink because now you have a higher chance of ranking for both keywords. This way it's easier for google and other search engines to index and when shared on social media, people can actually see the title or purpose of the content.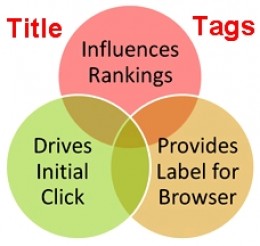 If you are using
WordPress
, make sure your permalink option are on post title, so you can customize it. Also, if a particular post has a bunch of links already, you don't want to change the link just make sure you implement this from now on.
Missed my Previous posts ?
1st Post:
http://www.madleets.com/Thread-Truth-abo...d-Research
2nd Post
: http://www.madleets.com/Thread-2nd-Post-...u-Dominate
3rd Post
: http://www.madleets.com/Thread-3rd-Post-...word-Types
4th Post: 
http://www.madleets.com/Thread-4th-Post-On-Page-SEO-Placement
---
------------------------------------------------
[#] CodeName: 
Pak CyberSnake
[#] Zone-H:
https://www.zone-h.org/archive/notifier=AZ%20Sn1ff3r
[#] Facebook:
https://www.facebook.com/CyberSnakePK
-------------------------------------------------